Sub: Top 10 Best Cat Brushes (Cleanhouse Pets, FURminator, GoPets)
Any cat lover will know—there's nothing like the feel of silky, glowing, warm, healthy fur beneath the fingers. So get a good brush. It'll make sure your cat doesn't get squeamish during grooming sessions and cut down on random hair lying around the house.
Pet stores have an extensive list of hairbrushes for your feline companion: short hair brushes, long hair brushes, flea and tick removal brushes, and shedding brushes, to name a few. But picking the right one can be difficult. Read through for advice on how to find the best one, plus a top 10 list, including our favorite GoPets' Dematting Comb, to get you started on your search!
The following brushes are each unique in what they offer, and what they can do for your cat's over- and undercoat. We've chosen them based off of popularity and efficiency.
1/ GoPets –

Dematting Comb

$29.99
| | |
| --- | --- |
| Material | Stainless steel |
| Good for | Dematting, detangling |
| Bonus | Use as undercoat rake, non-slip silicone handle |
2/ Pet Neat –

Pet Brush

$14.97
| | |
| --- | --- |
| Material | Stainless steel |
| Good for | Deshedding |
| Bonus | Quick release button for head |
3/ CleanHouse Pets –

Self-Cleaning Slicker Brush

$12.97
| | |
| --- | --- |
| Material | Wire bristles |
| Good for | Deshedding |
| Bonus | Retractable bristles |
4/ Delomo –

Pet Grooming Glove

$13.99
| | |
| --- | --- |
| Material | Silicone |
| Good for | Deshedding, bath brush |
| Bonus | Adjustable wrist strap |
5/ HDP –

Zoom Groom

$21.82
| | |
| --- | --- |
| Material | Rubber |
| Good for | Deshedding, grooming |
| Bonus | – |
6/ JW Pet

Grip – Soft Cat Slicker Brush

$8.54
| | |
| --- | --- |
| Material | Stainless steel |
| Good for | Deshedding |
| Bonus | Metal teeth in two different lengths |
7/ HaloVa –

Pet Comb

$9.50
| | |
| --- | --- |
| Material | Pig hair, plastic, bamboo |
| Good for | Deshedding, detangling |
| Bonus | Rounded ends on pins, double sided |
8/ Safari –

Cat Shedding Comb

$10.04
| | |
| --- | --- |
| Material | Stainless steel |
| Good for | Deshedding |
| Bonus | Rounded teeth |
9/ Hertzko –

Self Cleaning Slicker Brush

$15.99
| | |
| --- | --- |
| Material | Wire |
| Good for | Detangling, grooming undercoat |
| Bonus | Anti-slip handle, comfort grip |
10/ FURminator

de – Shedding Tool

$34.16
| | |
| --- | --- |
| Material | Stainless steel |
| Good for | Deshedding, for undercoat |
| Bonus | Ergonomic handle |
How to Choose a Cat Brush – Buying Guide
There are many kinds of brushes, and there are just as many ways to mess up when purchasing a cat brush. Give your cat and good, hard look before going shopping.
Choose Something That Suits Your Cat's Hair and Your Purpose
Brushes come, surprisingly, in all shapes and sizes, so which one is best for your feline friend? Let's break down what you can find and what they can do for your cat's beautiful coat.
Bristles Cut Down on Static Electricity and Removes Loose Hair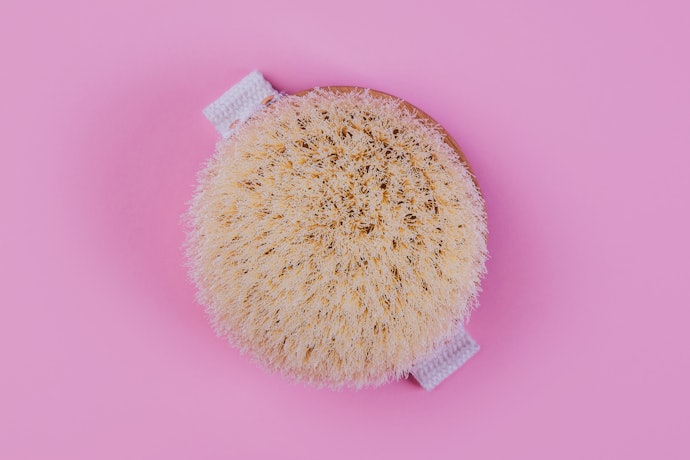 If you have a cat, get a bristle brush. They're basic, and work to remove dust and loose hair. If you have a long-haired cat, look for a brush with stiff, irregular bristles. If she's covered in medium or short hair, get something with soft, even bristles.
Pig hair bristles are especially popular. They contain the perfect amount of moisture and oil, which cuts down on static electricity. This is important because it's hard to brush your cat when his hair is standing on end.
Combs Remove Mats, Tangles, and Hairballs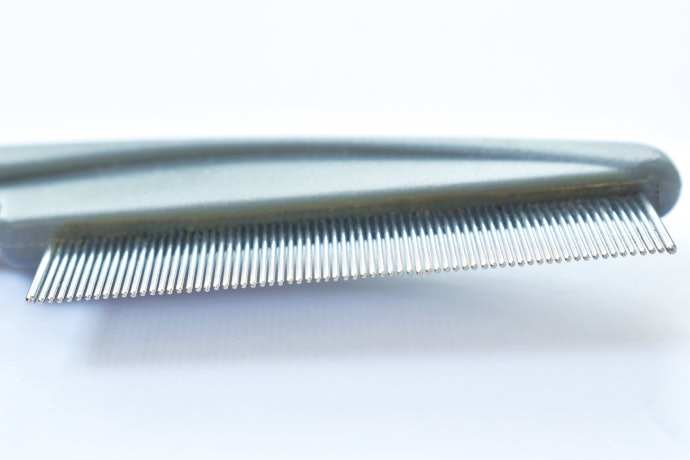 If your cat's fur is standing up in a million directions, you will need a comb to get it to follow the grain. Combs sort out tangles and reach into the undercoat. And there are combs are designed for both long haired or short haired cats.
When you get a comb, though, look at the tips; if they're sharp, you run the risk of hurting your baby. Make sure they're rounded.
To arrange the coat, start off with a wide tooth comb, and finish off with a fine tooth. If you can find a two-in-one deal, that would be the most convenient choice. When going near delicate parts of the body—like the eyes, stomach, or butt—know this: the finer the teeth, the better.
Rubber is a Gentle Hair Collector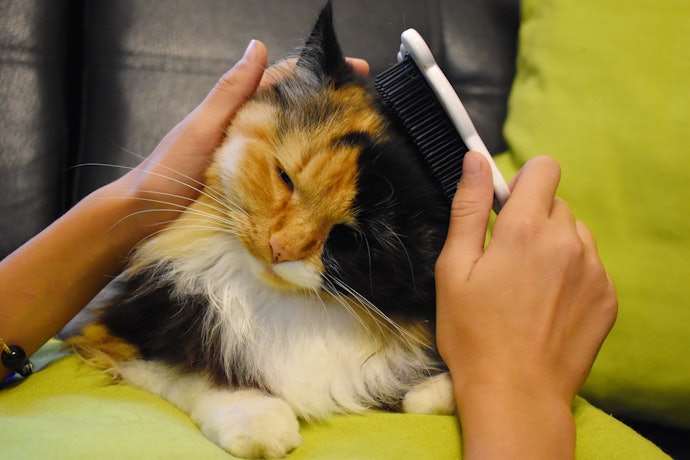 Run a rubber brush over your short-haired cat, and watch him slowly blink his eyes in pleasure. Because rubber brushes are so soft, they feel like a massage—so they're good for cats who despise being brushed. If you get one shaped like a glove, then grooming will just become another loving petting session.
Loose hair will actually stick to the brush, so you aren't left with an entire blanket to sweep up after grooming. But dust, too, clings to rubber, so don't leave it sitting around. If it does get dusty, wipe it down with a cloth before brushing your purr machine.
Use pin brushes on long-haired cats or fluffy short-hairs. It'll sort out tangles and snarls. To keep the pins from poking your kitty, get a brush with rounded tips.
Know that pin brushes can be flimsy though; when brushing, the pins might retreat into the bed like a turtle into its shell, bend, or break. Look at the reviews and make sure the brush is going to last a while.
Slicker Brushes Remove Mats Like a Champ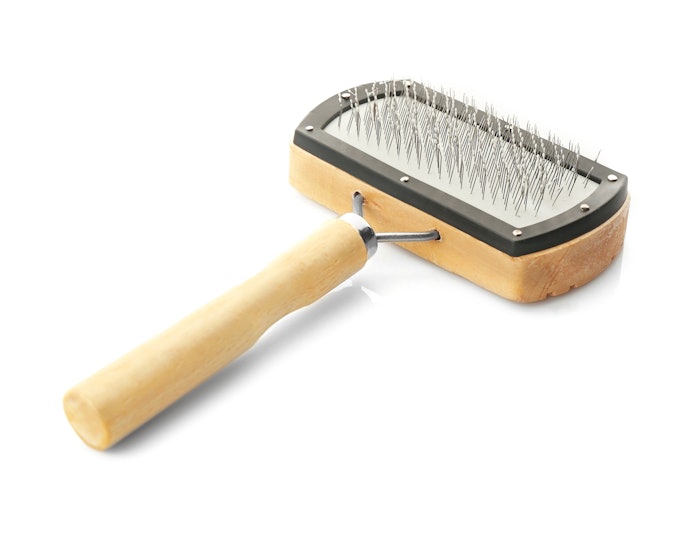 If your cat's got long, matted fur, then what you want is a slicker (or shedding) brush. Lift up the hair and gently brush from the base to the ends, and the tangles will gradually melt away.
You need to be soft when using these; if you're worried about scratching your cat, choose a slicker brush that has little balls on the tips. It's not quite as effective as using the wires straight up, but anything to avoid hurting your feline dear, right?
Undercoat Rakes Stop Matting Before It Begins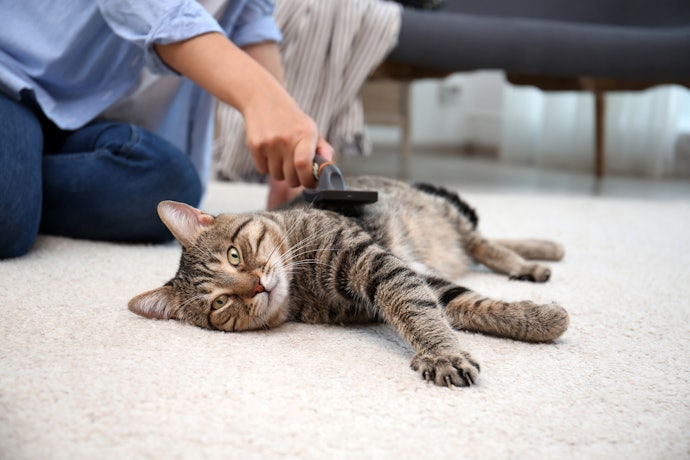 FURminator is the Sharpie of the undercoat rake world; the two terms are used interchangeably. It doesn't matter whether your cat has long or short hair; keep one of these around when shedding season rolls around. It leaves the top coat alone, and focuses on the undercoat only—so you have none of that matting.
If your darling has long hair, brush out any tangles with a comb before raking through the undercoat. And if you rake at a slight angle, you can get at more hair. Be gentle and sparing with these though; brush too much, or too often, and you might one, brush your cat bald, or two, damage her top coat.
Choose a Brush Your Cat Isn't Going to Hate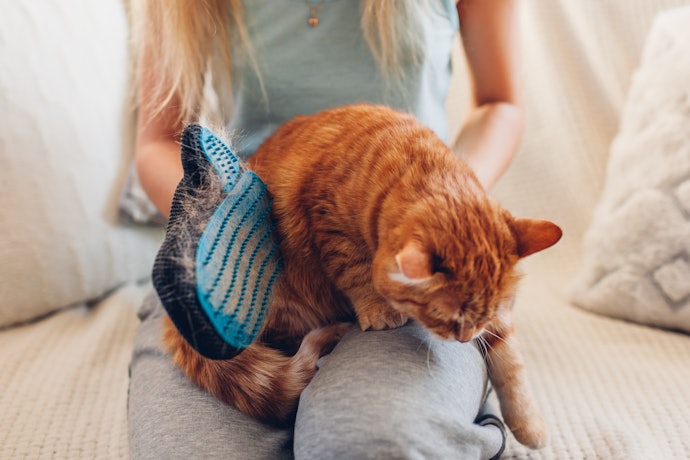 You know that your cat is pretty much a little person, with his own personality. If he's jumpy or easily spooked, choose a brush that is small enough to hide in your hand; if he loves being stroked, then get one of those mitten brushes. Brushes aren't expensive. If you really want to pamper your darling, get a few and let him choose.
Then, there are cats that hate brushes altogether. If you need to start slow, pet your cat with a damp hand to remove hair from her overcoat.
Keep Your Cats Happy and Entertained
Wanting to pamper our pets is a common sentiment that many of us share. And even though cats can seem like they sometimes look down on us, we still love them! So why not pick the best items for them? Check out the buying guides below to help start your search for additional awesome cat products!
Nguồn tham khảo: https://my-best.net/1886